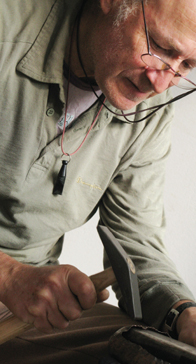 Group exhibitions:
The Greek costume and jewelry 1985 (Atheneum)
Afi 1986
1st Greek designers golden jewelry creative workshop. Hydra 1986 Intergold
Kosmima (Intergold-Thessaloniki ) 1986
Epigramma,1988
National Greek designers exhibition (Zappeio) 1991
Kreonidis gallery 1995
Kreonidis gallery 1996

Teachers exhibition (Campus) 1996

"Piraeus Street" (BIS factory) 1997

6000 years Greek jewelry (Villa Bianca)
Ministry of  Culture 1998

Aegina Folklore Museum 1999

Gallery HOHA Kifissia 2000

Newspaper Gallery Myconos 2000

"5+3" Andronikos gallery Athens 2004

"A table" Skoufa gallery 2005

Ioannina Museum exhibition (Silver Art-European Heritage and modern design, Greece,Bulgaria ,Spain)2006

"3+omiloun" Nauplion gallery Maria Gouma 2006

2005-2007 Participation in European program "Alphavitari" as member of the Chalkis Art school,with J.Jiogas coordinator.
Teachers exhibition: Celebrating 30 years Chalkis Art school 2009
Museum Director Bodil Busk Laursen, title: "Objects of Light", Hammer Club Reunion, in Copenhagen

Diadromes P138, Benaki Museum shop (Piraeus)

35 years Museum Benaki shop 2013

JOYA BARCELONA –Joyeria Contemporanea( Spain) 2013
Teaching:Since 1994 I teach creative jewelry classes. Campus Arts and Sciences, Athens 1994-98 andChalkis Art school, 2000until now.

Publications:
Greek Product Designers  EOMMEH - Greek
product design center 1993

6000 years of tradition -The Greek jewellry
(Ministry of Culture )

PIRAEUS STREET. Metamorphosis of an industrial landscape(exhibition catalogue)

VISUAL ARTS MONTH Athens Municipality Oct.2001
Gemstones in Mycenaean Greece. Their use and significance.E.Stamatatou .BAR international Series 2004

Home and Design April 2004(magazine)

Modern Greek Jewellery: Reflections of Tradition and Culture. M.Spanou London 2005

SILVAD Culture 2000 "The European Heritage and contemporary Silversmithing creation in Greece ,Bulgaria and Spain" Ioannina Museum ,Greece 2005

Highlights magazine Martch 2006.
Title "The tip of the filament "

"Visual Arts education" magazine, High School Art teachers union No 24, 2008
Participations -Presentations - Lectures

International ColloquiumAthens 23-24 Nov.1986

Portsmouth College of Art and Design (3periods Ancient Greek jewellery) UK1988

"Jewellery and Craftmasters" Chalkis Art School, presentation 2001
Lectures for "High School Art Teachers Union"
Athens - Thessaloniki -Ioannina, 2007-2008
"A Journey to Prehistoric GREECE, Three Mycenaean objects tell their stories…"
Hammer Club Reunion, international meeting, May 2010, Copenhagen